Utica-Rome Metropolitan Area
Utica-Rome Metropolitan Area
The League of Women Voters of the United States encourages informed and active participation in government, works to increase understanding of major public policy issues, and influences public policy through education and advocacy.
The League is proud to be nonpartisan, neither supporting nor opposing candidates or political parties at any level of government, but always working on vital issues of concern to members and the public.
The League of Women Voters of Utica-Rome Metro Area serves the people of Utica, Rome, Herkimer and the surrounding areas of Upstate NY.   
 *************************************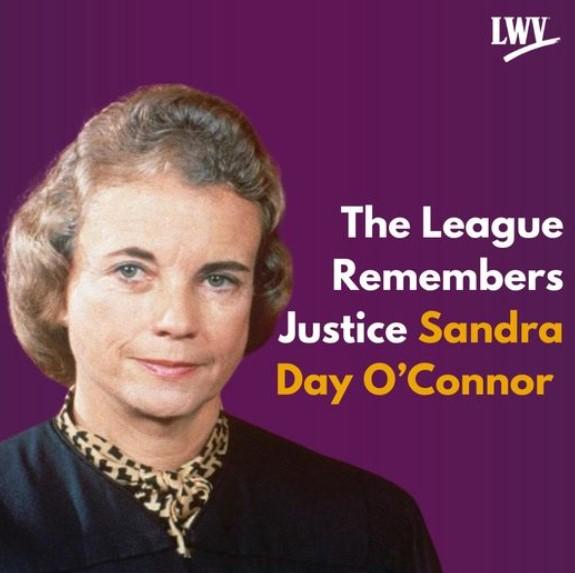 A powerful role model to many, Sandra Day O'Connor broke the legal profession's male-dominated glass ceiling as a key figure in many of the nation's most historic Supreme Court cases.
The League of Women Voters is forever grateful for Justice O'Connor's leadership as we commemorate her lasting legacy beyond today.
The Sandra Day O'Connor Institute advances the legacy and lifetime work of Justice Sandra Day O'Connor through our civics education programs to ensure that future generations will continue to learn from her example and become better citizens.